Performers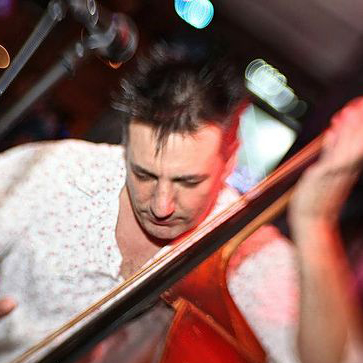 Slippery Chickens
Genre: Rockabilly, Punkabilly, Blues, Ballads, Rock 'n' Roll, N'awlins flavored Blues
The Slippery Chickens take rockabilly to the next level by maintaining the original instrumentation and updating the lyrics and vocal delivery. The quick-witted frontman/bassist Jerry Scaringe leads with his distinct mixture of croon and yelp while simultaneously playing an old-fashioned upright bass and an electrified harmonica with a homemade amplification system. Michael Olivieri plays a fantastic, giant, semi-hollow, electric guitar that alternately fills up and frees space. But always with exquisite tone.
A unique mix of rockabilly and blues in a fantastic retro style. Handmade music at its very best.
Looking for a raw, rowdy night of dance-inducing edgy fun? Make sure you check out The Slippery Chickens at a club near you.