Performers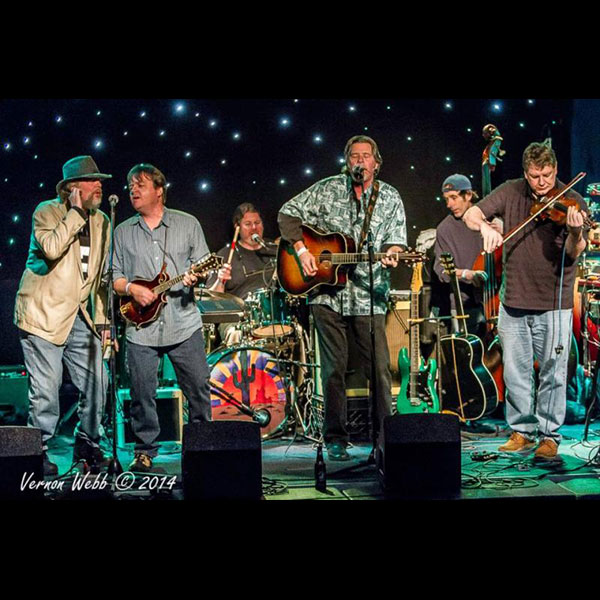 Tim O'Donohue and TMU Band
Sunday, June 23
12:40 pm - 1:20 pm
Mr. Lou/Stefan's Turning Point Stage
BACK AMONG THE LIVING, O'DONOHUE RELEASES DEBUT CD
As a young man, he often listened to The Grateful Dead. These days, Tim O'Donohue is just grateful that he isn't dead... anymore.
The lifelong resident of Rockland County, New York and a mainstay on the area's Americana folk/country scene has released his first CD, entitled "A Little Bit of Alright." The CD was produced by another Rockland County musician Joe D'Urso in conjunction with SCR Records.
The release of the CD came less than three years after O'Donohue was revived by doctors after suffering a massive heart attack.
"We were going to call this CD 'The Flatliner' because the doctors told me later that I had flatlined for 90 seconds or so," he joked recently. "On a more serious note, that episode did provide a sense of urgency to do the things I felt were important to me and my four children. Making this CD was one of them."
O'Donohue, once described as a cross between John Prine and Kris Kristofferson, has attracted rave reviews from several of his collaborators through the years.
The CD features original music and songs written by others, including one by Rex Fowler of Aztec Two Step. "I was honored to have 'Killing Me' be a part of Tim's long overdue debut CD," Fowler says. "But I was blown away by his original songwriting!"
"Somewhere between folk and bluegrass, in the shade of the Americana landscape, lies singers and songwriters like Kris Kristofferson, John Prine, Slaid Cleaves and other notables in this fantastic melting pot of music. Also now in that mix is the debut CD by Tim O'Donohue. "A Little Bit Of Alright" contains old and new chestnuts from the giving tree of American music and they are sung by Tim O'Donohue, a person who has been to the other side of life and death and who luckily came back to make a great record." - Joe D'Urso
O'Donohue calls the genre juke/country/grass/tonk music.
The songs on the CD are: Happiness; Is Anybody Going to San Antoine; Broke Down; Central Line; Wondering Where The Lions Are; Keeping Score; Are My Thoughts With You; Gold; Killing Me; Where'd You Hide The Body: No Place to Go; Ballad of Lou The Welterweight.