Performers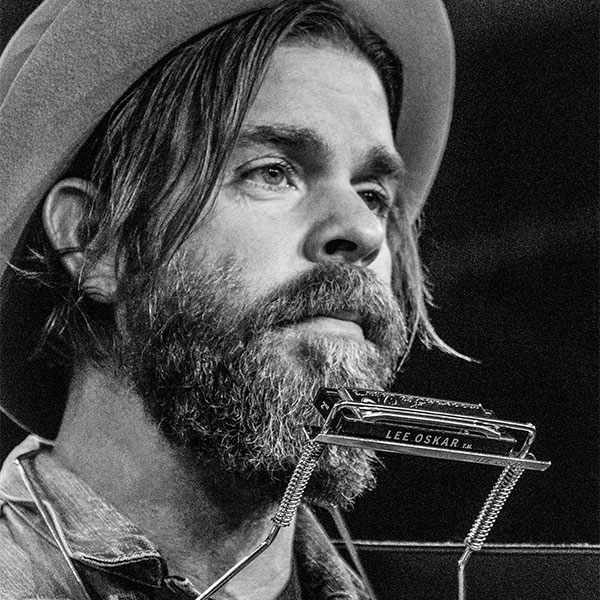 Joe Purdy
Sunday, June 23
4:55 pm - 6:10 pm
Mr. Lou/Stefan's Turning Point Stage
A few years back, if someone had started giving him some lip in the middle of a gig, Joe Purdy might have left the stage and beat a little sense into the guy. Nowadays, he's more likely to calm everybody down, assure the loudmouth that he was a welcome and important part of his audience and through words and warmth talk him into sitting back down and join everyone else in enjoying Purdy's extraordinary music.
What has happened to Joe Purdy? Some might call it growth, although he's already grown a lot in wandering from his Arkansas home state to Los Angeles, and from there toward and beyond further horizons. Along the way he's recorded a baker's dozen worth of albums. His songs have turned up on numerous TV shows and film soundtracks. He even received a special request from Pete Townshend to join him onstage. Purdy said yes.
Even so, in recent years the singer, songwriter and self-described "hillbilly" has come to see the world and his role in it somewhat differently. His new views chart the direction on his latest album, Who Will Be Next?, which plants its feet deep in the tradition of Pete Seeger, Woody Guthrie, Bob Dylan, Phil Ochs, and others while addressing immediate transgressions.
Purdy's determination to honor the giants of American folk while applying his unique skills as writer and passionate vocalist reveal just how much he has achieved and evolved as an observer and participant in our times. In addition to his recording and touring, Joe recently made his acting debut starring in the new feature film, American Folk, which won a Best New Film award at the Cleveland International Film Festival. It will be released nationwide in 2018.