Performers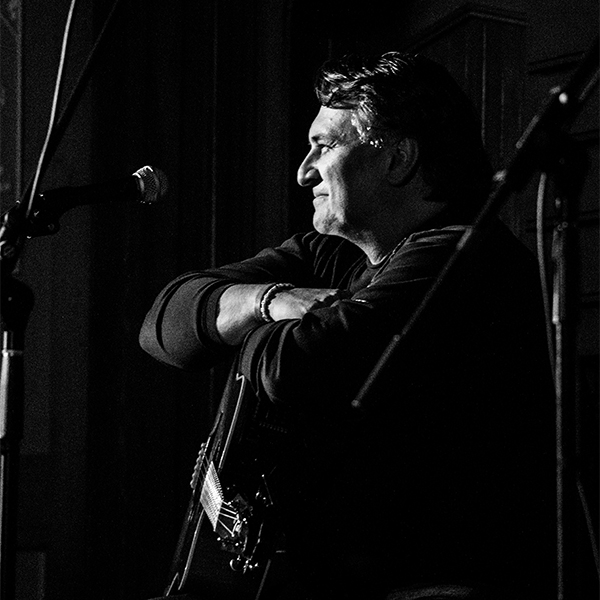 Joe D'Urso's Acoustic Excursion
Sunday, June 23
11:45 am - 12:30 pm
Glow-Seeger Stage
Joe D'Urso's Acoustic Excursion is the flip side of longtime NY/NJ rocker, Joe D'Urso. D'Urso and his band, Stone Caravan, have released 14 recordings since 1991 ("Jersey Diner" was released in January 2018) and have performed in 25 countries. While Stone Caravan's music tends to land on the "roots rock" side of the musical map with influences from Tom Petty, Bruce Springsteen, Bob Dylan, John Mellencamp and Bob Seger, Joe D'Urso's Acoustic Excursion lives more on the 1970's singer/songwriter side of the musical map.
With influences like Jim Croce, Cat Stevens and Harry Chapin getting in to the musical mix, Joe D'Urso's Acoustic Excursion also explores the musical landscapes of legendary folk musicians like Pete Seeger, Steve Goodman and Gordon Lightfoot while dipping their toes into D'Urso's vast back catalogue of original acoustic and story songs that have gotten overlooked over the years in rocking Stone Caravan concert performances.
The Acoustic Excursion is made up of veteran musicians: Greg Lykins (acoustic guitar), Seth Saltzman (keyboards), Ken Harten (fiddle) and on occasion Jerry Scaringe (standup bass).
Joe D'Urso's Acoustic Excursion concert performances feel like a pleasant weekend getaway...